Denny Alberts
Chairman & Co-Chief Executive Officer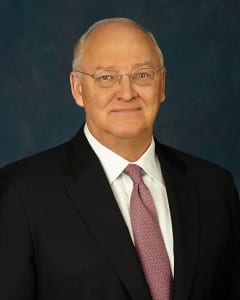 Mr. Alberts currently serves as Chairman and Co-Chief Executive Officer of Silverstone Healthcare Company, LLC (SHC) and its affiliate, Silverstone Senior Living, LLC (Silverstone). Prior to joining Silverstone, Mr. Alberts served as President, Chief Operating Officer and Trustee of Crescent Real Estate Equities, Inc., a NYSE publicly-traded REIT. Mr. Alberts was responsible for all investments, asset management and financial aspects of the company. Crescent owned, developed and operated over $4 billion of office properties. Mr. Alberts also managed Crescent's residential business which totaled over $1 billion in assets. He was also responsible for Crescent's $1 billion resort/hotel business. Crescent was sold to Morgan Stanley in August 2007 for $6.5 billion.
Prior to joining Crescent, Mr. Alberts served as the Founder, President and Chief Executive Officer of Pacific Retail Trust, a privately-held REIT. Over a seven-year period, Mr. Alberts built the company into a preeminent neighborhood grocery-anchored shopping center company in the western United States with 80 shopping centers valued at over $1.5 billion. Pacific Retail Trust was sold to Regency Centers (NYSE: REG) in 1999.
Mr. Alberts has also served as President and Chief Executive Officer of Rosewood Property Company, a $1 billion office, residential, resort/hotel, retail and land development company. Mr. Alberts has also served as President and Managing Partner of Trammell Crow Residential Company which was the largest multi-family and residential land development company in the United States. Prior to joining Trammell Crow, Mr. Alberts served as Executive Vice President of InterFirst Bank in Dallas. Mr. Alberts graduated cum laude with a BS and MBA from the University of Missouri.
Chairman
Co-Chief Executive Officer
Vice Chairman
Co-Chief Executive Officer
Chief Operating Officer
Managing Director
Chief Financial Officer
Managing Director
Development
Vice President
Controller
Vice President
Finance