Bobby Zeiller
Vice Chairman & Co-Chief Executive Officer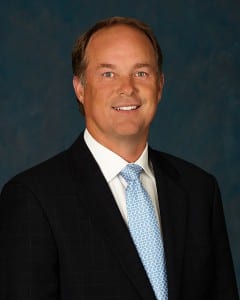 Mr. Zeiller currently serves as Vice Chairman and Co-Chief Executive Officer of Silverstone Healthcare, LLC (SHC) and its affiliate, Silverstone Senior Living, LLC (Silverstone). Prior to joining Silverstone, Mr. Zeiller served as Executive Vice President of Westbrook Properties in Washington, DC, responsible for the residential investments in the Mid-Atlantic region, including acquisitions, entitlements, development and construction of assets.
Prior to joining Westbrook, Mr. Zeiller served as Regional Vice President for Crescent Resources, LLC, where he was responsible for the entitlement, design and development of Potomac Yard, a 300-acre, mixed-use, urban infill project located in Arlington and Alexandria, VA. Mr. Zeiller led the effort to approve the master plan for the Armed Forces Retirement Home in Washington, DC.
Prior to joining Crescent, Mr. Zeiller served seven years in the general contracting industry where he successfully completed the construction of commercial office, multi-family and industrial projects. Mr. Zeiller brings over 25 years of experience in the construction and real estate industry to Silverstone.
Mr. Zeiller graduated with a BS in Building Construction from Virginia Tech University and is a Leadership in Energy and Environmental Design (LEED) Accredited Professional.
Chairman
Co-Chief Executive Officer
Vice Chairman
Co-Chief Executive Officer
Chief Operating Officer
Managing Director
Chief Financial Officer
Managing Director
Development
Vice President
Controller
Vice President
Finance