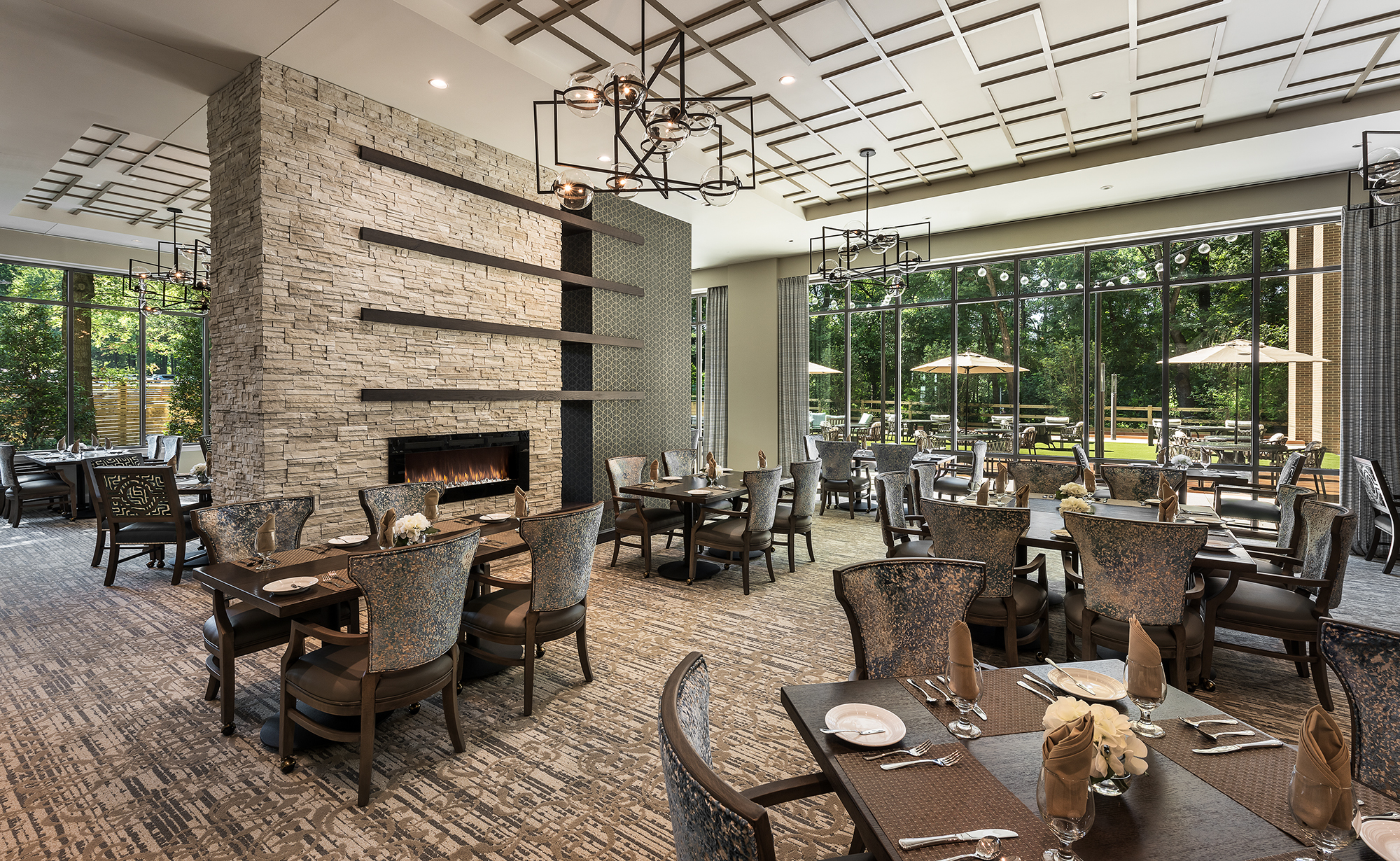 Argentum Introduces the 2022 Senior Living by Design Award Recipients
(Alexandria, Va.) — Argentum is pleased to announce the recipients of the 2022 Senior Living by Design awards. The annual awards program honors architects, design firms, and senior living providers who create communities of quality in innovative ways. Recipients of the 2022 awards include:
The Seneca of Rockville, Rockville, Md., Watermark Retirement Communities/Silverstone Senior Living

Sunrise of Fairfax, Fairfax, Va., Sunrise Senior Living

Village Park Milton, Alpharetta, Ga., Village Park Senior Living

The Vista at Christian Health, Wyckoff, N.J., Christian Health

Vista West, Madison, Wis., Capri Communities

 
These award-winning designs provide a sense of connection and community. They're not just about bringing people together; it's also important for residents to feel like they belong in this space, with natural light shining through from every direction as well artful detail that has been curated by local artists to pay homage to the community's original history. Residents will absolutely feel the connection to the natural world and each other, building a deep appreciation for life and a sense that they belong.
In total this year, Argentum received nearly 20 nominations. Winners were selected by an independent panel of judges from the architecture, design, and senior living fields.
"As the judges note, these designs are focused on bringing the best of senior living forward," said James Balda, Argentum president & CEO. "The wide variety of types of communities as well as the breadth of locations represented among the recipients showcases the choice and quality offered in senior living today."
The 2022 Senior Living by Design award winners and the list of nominees are featured in the 2022 Design Report.
About Argentum
Argentum is the leading national association exclusively dedicated to supporting companies operating professionally managed, resident-centered senior living communities and the older adults and families they serve. Since 1990, Argentum has advocated for choice, independence, dignity, and quality of life for all older adults.
Argentum member companies operate senior living communities offering assisted living, independent living, continuing care, and memory care services. Along with its state partners, Argentum's membership represents approximately 75 percent of the senior living industry—an industry with a national economic impact of nearly a quarter of a trillion dollars and responsible for providing over 1.6 million jobs. These numbers will continue to grow as the U.S. population ages.
Argentum's programs and initiatives are driven by its membership. For more information about joining Argentum, please visit argentum.org/membership. Learn more at argentum.org.