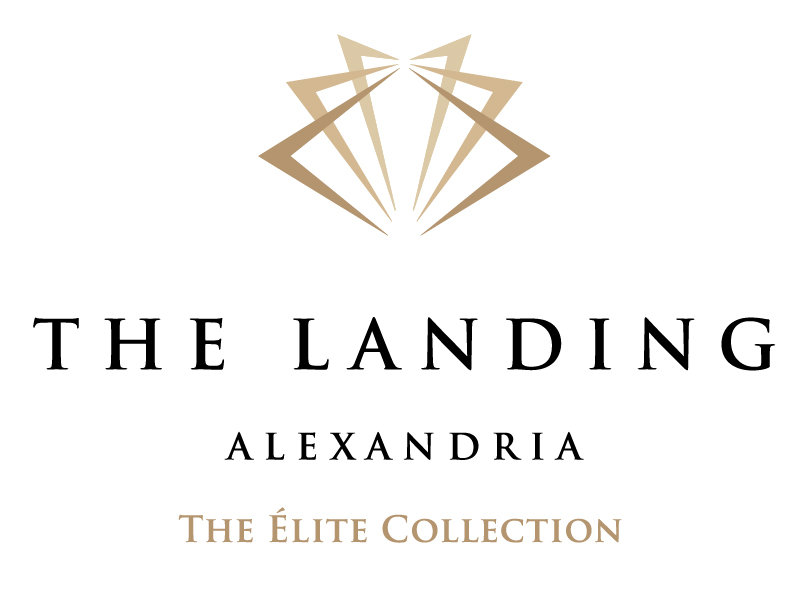 Mani-pedis, massages, wine tastings, a full-service restaurant, fitness classes, first-run movies in the movie theater, rooftop community gardening. Sounds like the perfect place to live, right?
There's just one catch: It's only for seniors.
We recently got a sneak peek of The Landing in Alexandria, located at 2620 Main Line Blvd., opening soon. Some units (one or two-bedrooms) are already rented and residents will likely start moving in next month.
The first thing you'll notice when you step inside The Landing is the airiness — soaring ceilings, floor to ceiling windows, beautiful artwork, tasteful furnishings and cozy spots for coffee and conversation.
The 163-unit building, located in the North Potomac Yard neighborhood near the coming metro station is part of the Silverstone Senior Living Elite Collection. Surrounding the new residential building will be an Inova micro-hospital and the Virginia Tech campus in addition to all Alexandria and DC have to offer.
It's clear, during a recent tour, that Bobby Zeiller, vice chairman and co-CEO of Silverstone (based in Dallas with an office in McLean), is excited about the opening of the new property. Zeiller grew up in the area, in Oakton in Fairfax County. More residential buildings are coming in Tysons, Bethesda, Reston and more, he noted.
The company is catering to the coming "silver tsunami."
"Baby boomers think about things differently than the Silent Generation [those born between 1928 and 1945]," Zeiller said. Think "active aging."
"I like to think of us as a combination boutique hotel, a high-end residential and obviously senior living," he said. "We focus on hospitality and specific culinary styles and well-being and wellness."
During a tour, we pass a piano in a common area (The Landing's director of Life Enrichment just happens to play) heading to Delano's, a restaurant with booths, tables, a wine room and outdoor seating. The decor is a delight, with intricate wallpaper and sophisticated light fixtures. A maitre d' will greet residents as they arrive and patrons dining alone are welcome to sit and engage with the chef while he's whipping up dinner (including pizzas in the pizza oven).
"If you like blackened salmon, he'll make you blackened salmon," Zeiller said. The menu will change seasonally.
Residents who live in the Independent Living section of the building can cook their own meals in their full kitchens of course or stop by the restaurant for breakfast, lunch or dinner (or even order room service). Private dining areas are available for celebrations and gatherings and a wine room promises fun wine tastings.
The nine-story building offers four levels of care: Independent Living (on the Landing's top three floors), Assisted Living, "The Bridge," (between Assisted Living and Memory Care — if you're getting forgetful and need help with medications, for example) and Memory Care. Each level of living has its own floor or floors, each with themes (a beach-themed floor offers soothing tones of blue and green in artwork depicting the seashore) and impeccably designed interiors.
Independent Living units have full kitchens; Assisted Living units have kitchens but for safety reasons do not have cooktops, disposals or dishwashers. Memory Care units do not have a kitchen. All units offer wide bathroom door openings, with no-trip showers and sloped floors to the drain.
If you aren't part of the silver tsunami but want a preview of The Landing, get ready to check out the building at the bistro on the first floor, which will be open to the public where anyone can grab a pastry and coffee.
To find out more about living at The Landing, visit their website.